In a joint effort of Guru Nanak Dev Engineering College, Ludhiana and Indian army, a Battlefield Management System has been developed by team of GNDEC students got huge praise from Indian army. Dr. Parminder Singh, HOD and Prof. Satinderpal Singh of Computer Science and Engineering department were specially invited for honouring at regiment Headquarter.
Dr. Sehijpal Singh congratulated the department and students Shiv Charan, Raghu Gulati, Lakshya Chopra and Puran Singh for completing this great project for army.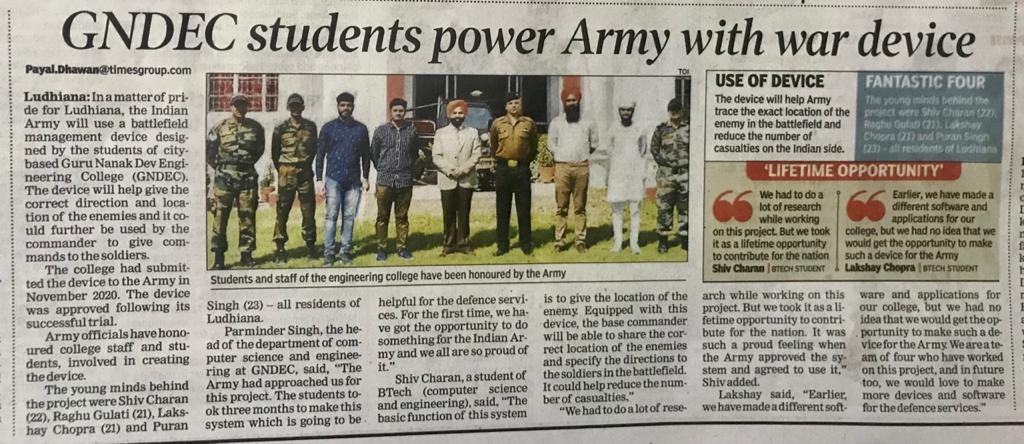 System developed by college will play a major role in battlefield. It is able to point the enemy's location and helps the base command to deliver correct directions to soldiers in battlefield. It will help in reducing the causalities of Indian soldiers.